Today I want to talk about some of my favorite contemporary stories. No witches , wizards, time travelers,no vampires, aliens, or zombies or anything else like that. I want to talk about realistic fiction and characters that are just like you and me, except maybe more entertaining.
I adore Ursula Under by Ingrid Hill. It's about a little girl who falls down an abandoned mine shaft and the miracle of her existence. It's not just about the little girl, it's about her ancestors who nearly didn't live, who nearly didn't conceive children of their own. How a chance survival affects the future.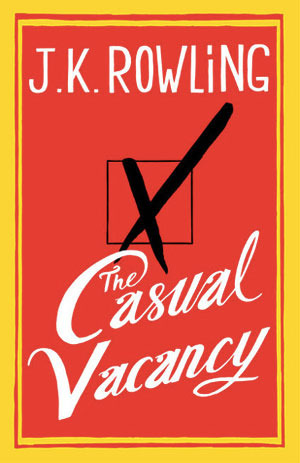 The Casual Vacancy by JK Rowling. The best part about this story is that I could look at these characters and point to their mirror image in my own town. The busybodies, the teenagers who think they're so smart, the moms who don't know when to grow the hell up, the power-hungry and the downtrodden... The town of Pagford is at war over whether or not they should expand to include a nearby ghetto.
A Density of Souls by Christopher Rice. This story is lumped in with GLBT genre which I don't appreciate. Because to me you don't have to be gay to understand the story, I don't think it's really about that. The main character is gay. What spoke to me isn't the main character sexuality but how the people in the story view him and how he views himself. This is really a story about what it's like to be different and learning how to live with that against a backdrop of humanity who might never accept you. You don't need to be gay to understand what it's like to be bullied, to understand how as children growing up sometimes means growing apart.
Do you like contemporary fiction? What's your favorite?