We've all heard the expression: Don't judge a book by it's cover. I bet at some point or another, we've all violated this cardinal rule; whether or not we're all willing to confess to its violation, is another story.
I am willing to confess that a pretty cover does make a difference. I've picked up books, I would not otherwise have touched, based on looks alone. Because something about the cover art appealed to my imagination, sense of intrigue, or emotional center and I couldn't imagine a world where a cover like that could be on a book that was bad.
Sometimes this impulsive and shallow move pays off.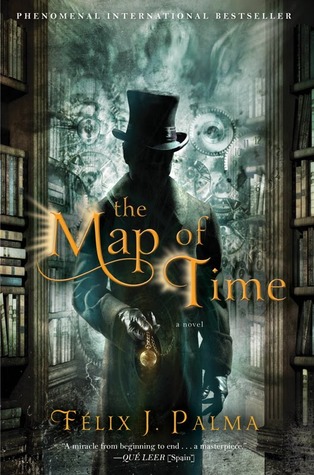 Like with one of my favorites,
The Map of Time by Felix J Palma
. I picked this book for no other reason than it was nice looking. When I cracked it open, I fell in love with this overly verbose, convoluted tale of ill-fated lovers, time travelers, and dreamers. Sometimes vanity pays off.
Other times a pretty cover hides a bad story.
Like with
Whitechapel Gods by SM Peters
. Will you look at this thing? It's a work of art! The contrast of colors, the detail, the subject... And yet I was mystified by the writing in this steampunk thriller. Unlike the cover, there was no detail in the prose. Things simply were, whether you could imagine them being, or not. And there were gaping plot holes where the author appeared to forget what he was writing about and just kept writing anyways like it didn't even matter. There were grammar and formatting errors which certainly didn't help anything at all.
I've also done the opposite: I've selected reading material despite having an unattractive cover.
The Grind Show by Phil Tucker
was pleasantly surprising Indie novel. I won't lie about it's flaws of course... It needed an editor so badly. Run on sentences and spelling mistakes. But the story read like an episode of Supernatural, and the author's vision was so clear that despite offending flaws, I couldn't put it down.
The Woodcutter by Kate Danley
was actually worse than I could have imagined. I read to the 40% marker 3 times before deciding I was never going to know what was going on, who these people were, or why I should even care. More baffling: It won some kind of award. I DNF'd it and moved on with my life.
Sometimes rising above aesthetic appeal works out. Sometimes it doesn't.
Tell me: Have you ever judged a book by it's cover? Were the results good or bad?